Looking forward
to a global expansion
I started tattooing in 1998 in the basement of a friend's apartment. With my brother's support, I started to fully dive in and immerse myself in the craft of tattooing.
I'll be honest—the first couple years were kinda wild! Working in some shady shops and putting up with off-the-wall conditions. Along the way meeting some very interesting characters and overcoming both technical and artistic obstacles.
I really started to tune my game up working with Sacred Tattoo NYC. I joined their team in 2005, and it's been nothing but good for my career. Throughout the years, my co-workers have been a constant inspiration. Tattooing is my passion, and I look forward to constantly polishing my craft.
I made the move to San Francisco and worked there for several years. After that, I tattooed in San Diego for a few years. Most recently, I moved back to NYC and am working at Red Rocket Tattoo and I'm loving it. I travel back to San Francisco and San Diego every few months to work on old and new clients.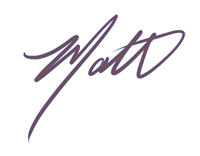 Working Hours
Mon

Book: (212) 736-3001

Tue

Book: (212) 736-3001

Wed

Book: (212) 736-3001

Thu

Book: (212) 736-3001

Fri

Book: (212) 736-3001

Sat

Book: (212) 736-3001

Sun

Book: (212) 736-3001